Hear My Train A Comin': Hendrix Hits London is a look into a formative period in Jimi Hendrix's career: from landing in London on September 24, 1966 to playing at the Monterey International Pop Festival on June 18, 1967.
Curator:
Jacob McMurray
Exhibition Design:
Keith Griffith, Jacob McMurray
Interactive Design:
Aleen Adams, The Curio Dept.
Graphic Design:
Mikko Kim, Jacquelyn Edwards
Films:
Nik Perleros, Kyle Jones
Fabrication:
Addy Froehlich, Keith Griffith, Nick Rempel, Ralph Walter, Nils Carlson
Venues:
The Hospital Club, London, July 27 - August 31, 2012
Museum of Pop Culture, Seattle, November 17, 2012 - April 26, 2015
JK Iguatemi, São Paulo, Brazil, June 10 - July 31, 2015
Synopsis:
Born in 1942, James Marshall Hendrix grew up in Seattle and honed his craft as a guitar slinger in the South and New York City, but he became star in London.
In 1966 Hendrix was playing in Greenwich Village and struggling to find an audience with his group Jimmy James and the Blue Flames when ex-Animals bassist Chas Chandler saw him perform. Chandler promised he could make Hendrix a star if he moved to England. Hendrix agreed, on one condition: that Chandler introduce him to British guitar gods Jeff Beck and Eric Clapton.
Within a week of arriving in London, Hendrix and Chandler assembled bassist Noel Redding and drummer Mitch Mitchell to create the Jimi Hendrix Experience, and the group quickly jumped into the Swinging London scene. Over the next nine months the trio toured endlessly, released three hit singles and a chart-topping debut album, and became darlings of the British music press.
Nine months after conquering the United Kingdom, Hendrix bade farewell to London with a show at the Saville Theatre, smashing his psychedelic-painted guitar in honor of his adopted home. Two weeks later, he re-introduced himself to America with an incendiary performance at the original Monterey International Pop Festival. Largely unknown in the US before the outdoor festival, Hendrix was soon an international star.
For much of his time in the public eye, Hendrix called London home. Without the city, his musical gifts may never have reached a worldwide audience. Hendrix had the talent, the showmanship, and the ambition, while Chas Chandler had the clout and the connections. But Swinging London had the fashion, the music, and the unique culture that proved vital to Hendrix's success.
Selected Press: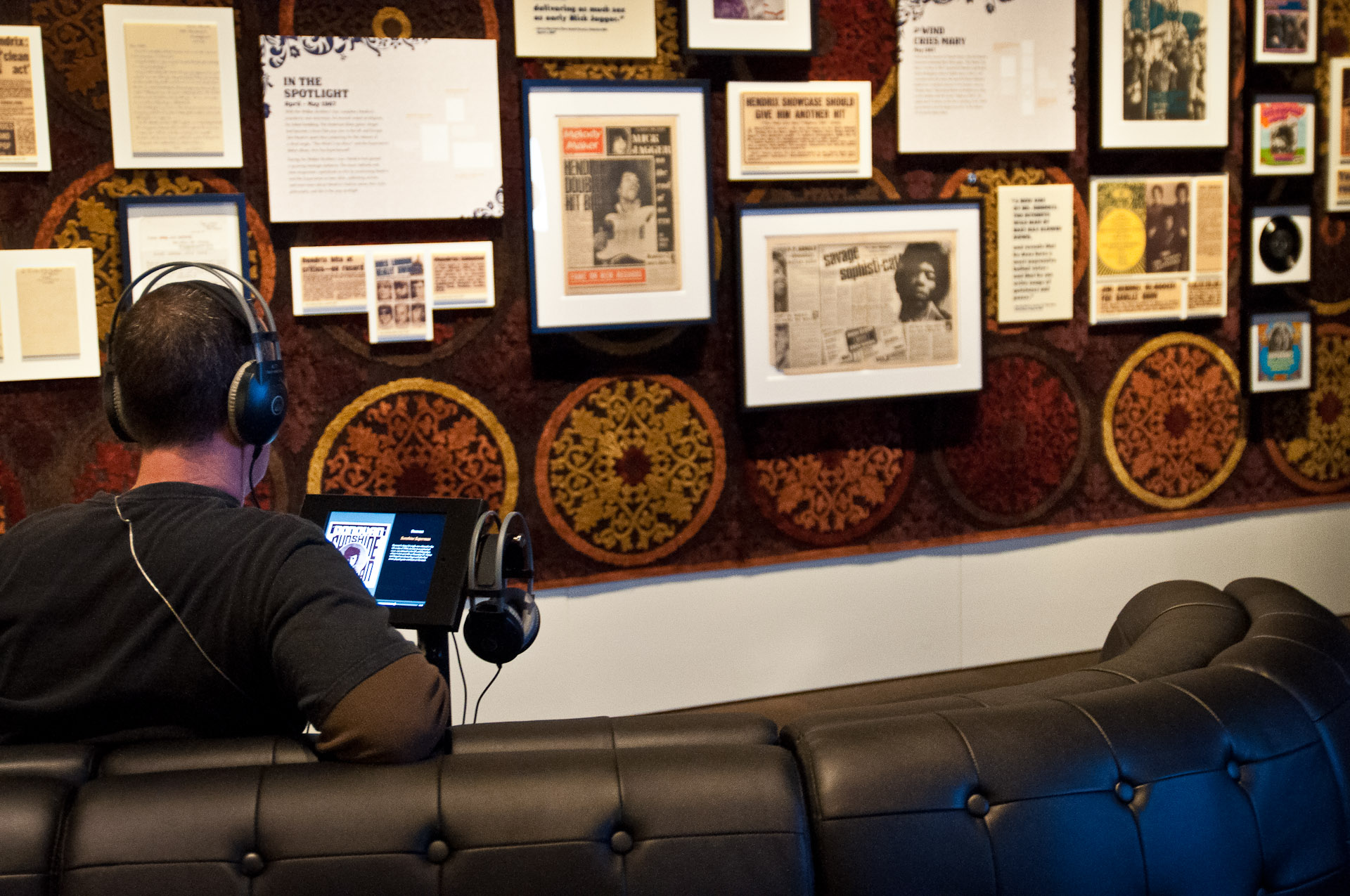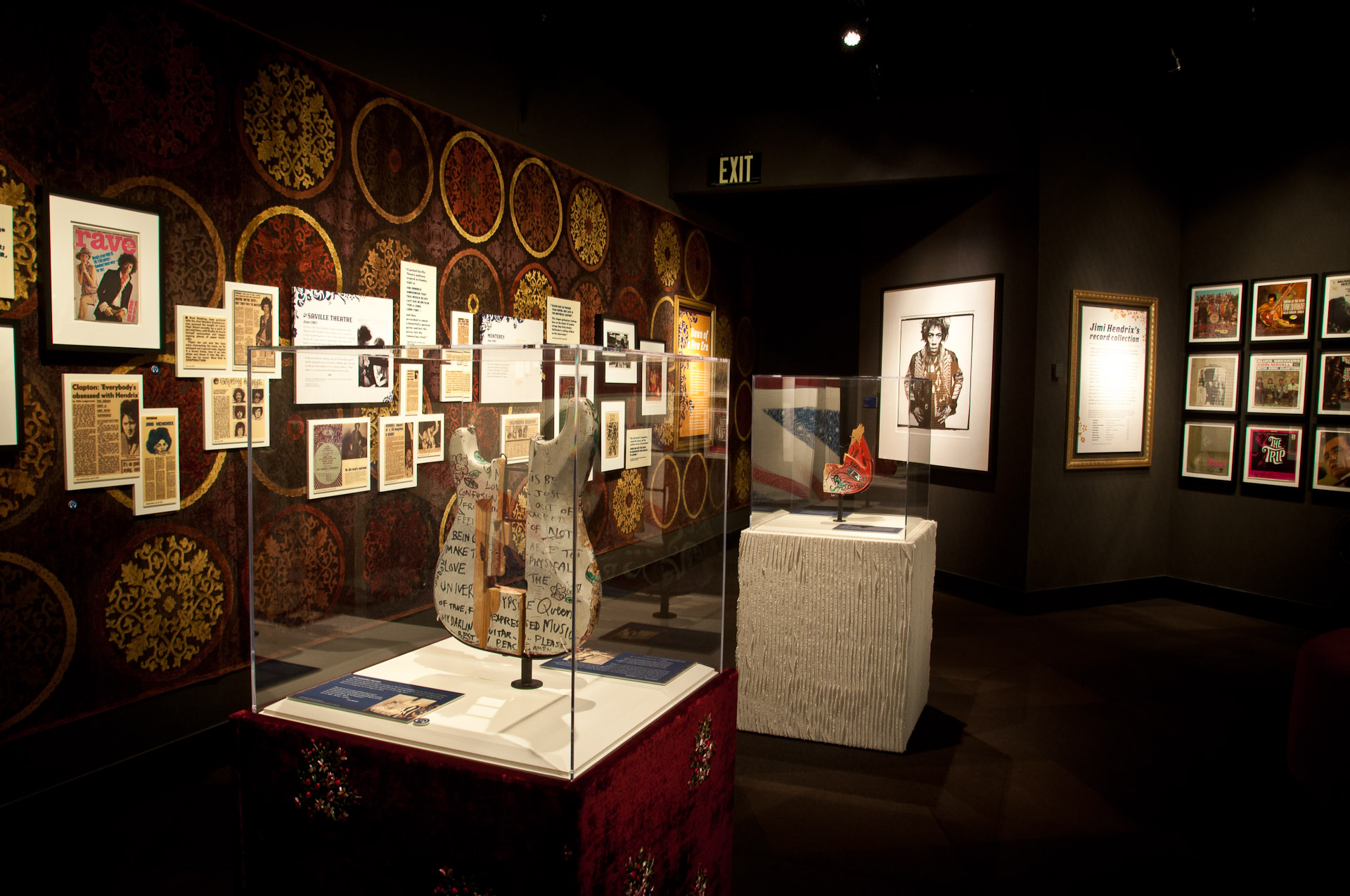 Her